5 ways to create a more inclusive workplace
19 Sep, 2022
5 minutes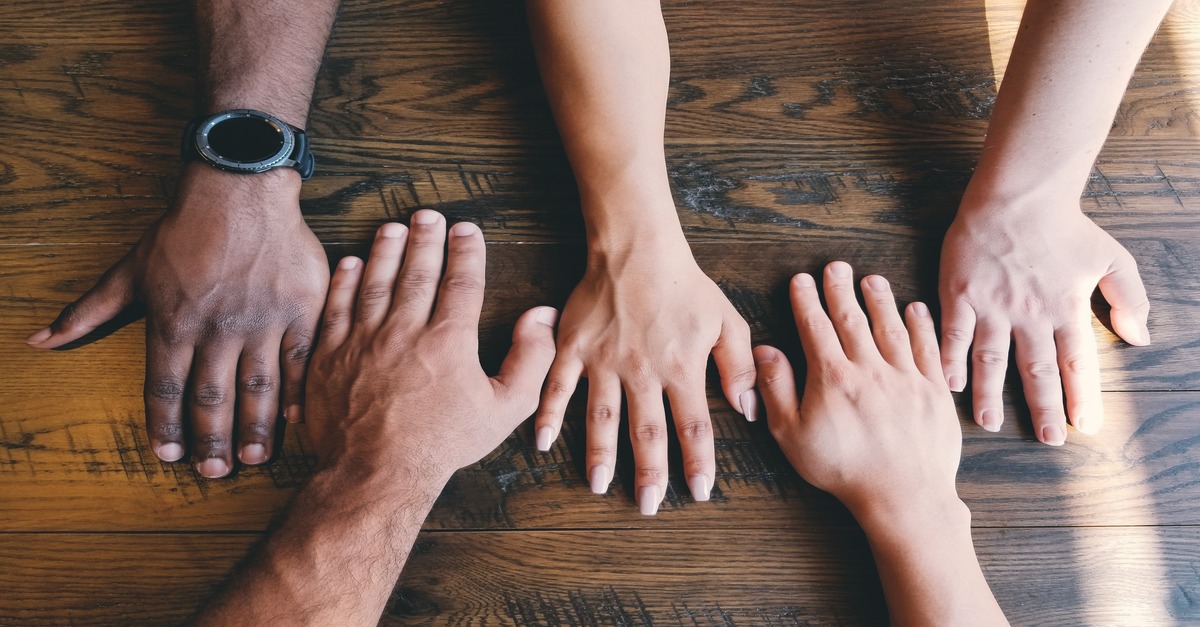 Inclusion in the workplace is about establishing a collaborative, supportive and respectful environment for all employees, including individuals with diverse backgrounds, circumstances, cultures, and lifestyles.
Building an inclusive culture can enable companies and organisations to thrive through achieving greater productivity from a diverse workforce. The facilitation of an inclusive workplace provides the means to give diversity an impact and influences a working environment in which all employees are encouraged and empowered to prosper.
A skills shortage in the tech industry has been widely documented. According to 'The 2021 Skills Audit' report by the UK Tech Cluster Group, 20% of companies across the UK were unable to fill the digital and tech related vacancies that they advertised. Investing in increasing diversity and inclusion within the tech sector to expand the talent pool would reduce the skills shortage. Employers may be losing out on valuable skills if they are not viewed as an inclusive workplace.
Technology continues to steadily be integrated in most aspects of everyday life. From the occurrence of the COVID-19 pandemic there has been a surge in the usage and reliance of technology. Therefore, an argument can be presented that tech companies have a social responsibility to promote genuine inclusion as the technologies we use should be accommodative to a diverse group of individuals.
For #InclusionWeek2021 we've put together 5 ways in which the technology industry can become more inclusive:
Develop a safe space for employees
A safe space can be developed at work through building trust between employees and by creating a place in which everyone is able to partake in an open discussion.
Support and celebrate differences
A great way to celebrate differences is to encourage employees to share their backgrounds, cultures, and interests. Learning and appreciating the differences between individuals creates a sense of understanding and unity within the workplace.
Connect with employees
Making connections with employees creates a more engaged workforce, as connected employees will be more invested in their jobs and therefore more likely to be satisfied in their workplace. Connections can be formed in the workplace through listening closely to employees and by perpetuating a community which supports everyone.
Form a discussion surrounding inclusion
Enabling inclusion to be a topic of discussion in the workplace gives employees a voice to share their individual perspectives and experiences. These conversations produce a learning opportunity for all and allow everyone to feel more acknowledged.
Invest in diversity and inclusion training
Unconscious bias occurs when people unintentionally favour or discriminate others due to influences such as their backgrounds or stereotypes. One way to tackle unconscious bias in the workplace is to facilitate diversity and inclusion training from training providers like Chickenshed; an inclusive theatre company which offers corporate training courses.
How Xander Talent are driving inclusion
Xander Talent is a company that focuses on recruiting talented individuals from diverse backgrounds. With social purpose at the core of Xander Talent, we are committed ensure that Xander Associates receive diversity, inclusion, and emotional intelligence training in addition to bespoke technical curriculum and qualifications, which is cultivated through first-hand project experience where Associates support a social enterprise co-led by diverse individuals.
Recently, Associates at Xander Talent have worked on projects in cooperation with the social enterprises 6% Per Cent and Rising and Ignition Brewery to drive the development of inclusion for individuals with physical and neurological diversities.
Xander Talent works closely with clients and partners on their diversity, equality, and inclusion agenda, so that the recruitment practices, training approaches, and supporting infrastructure provides opportunities to diversify the workforce, and creates a more inclusive environment in which Xander Talent employees can become champions for diversity and inclusion.