Meet the theatre company trailblazing inclusion for over 40 years
11 Nov, 2022
5 minutes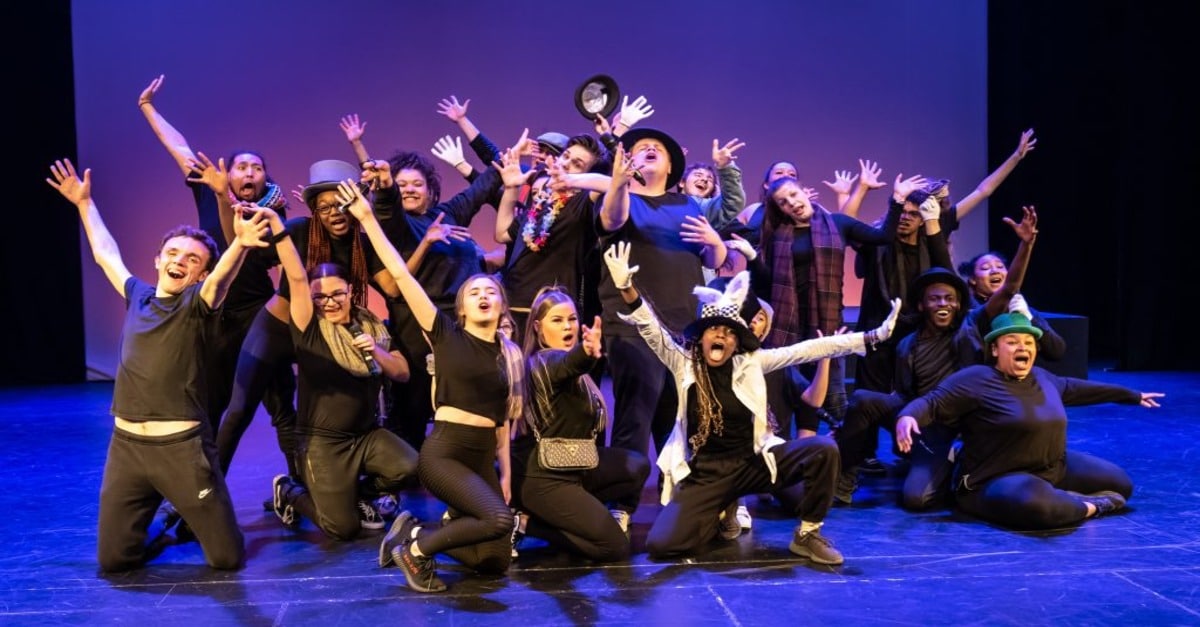 We have been working closely with Chickenshed over the past few months as part of our cosultant social enterprise project work, to assist the group in any way possible to achieve their goals. We sat down with Dave Carey to discuss the project and Xander's impact on Chickenshed over those few months.
Social enterprise project
One great aspect of Xander's training academy has undoubtedly been the opportunity to participate in a unique social enterprise project. Over the past 12 months, Xander Talent has formed partnerships with a number of diverse charities across the country in a bid to deliver pro-bono work that provides associates with hands-on consulting and project management experience right at the beginning of their career journeys. At the same time, it gives an opportunity to give something back as well.
It was a great honour to be the project manager of one such social enterprise project. I experienced first-hand the impact an outside perspective can have on various charities that have been impacted by COVID-19. Many have lost staff due to financial pressures and therefore have become more challenged and inefficient operationally than they were pre-March 2020.
Our social enterprise team, named 'Cocoon', was fortunate enough to work with Chickenshed, an inclusive theatre and training provider that seeks to give platforms to the 'lived experience' of their members and the wider community. They achieve this through performance projects, education, training and community advocacy. Our mission was to aid Chickenshed in meeting its 2024 goal of becoming a national theatre centre by providing them with suggestions on how to further expose their training programmes, whilst continuing to push their message of 'learning through the lived experience'.
With over 40 years of experience within their sector, a key challenge for our team was identifying how we could transfer some of their more traditional ways of operating towards a more streamlined and modernised approach within core elements of their business, such as marketing. To achieve this, it was vital that we identified and understood Chickenshed's needs and what they have to offer.
I was lucky enough to catch up with our project sponsor, Dave Carey the Director of Music and the Head of Diversity, Inclusion and Accessibility training at Chickenshed, regarding his experience with Xander Talent and team 'Cocoon' throughout this social enterprise project.
Q: Who are Chickenshed? What are their objectives and why are they important?
"Chickenshed's objectives are to shine a light on inequalities that exist within our society and to empower people to the voice of change within their community. We are an inclusive company that makes beautiful and inspirational theatre. bringing together people of all ages and from all backgrounds to produce outstanding theatre that entertains, inspires, challenges and informs both audiences and participants alike.
Chickenshed runs children's and youth theatres for over 800 young people, operates three nationally accredited education courses, engages in community outreach projects and has established a growing network of 'sheds' across the UK and two in Russia.
We are unique in developing and celebrating the creative energy of people who would never normally meet, much less have the opportunity to work together to produce life changing theatre.

As well as offering over 250 performances per year, we are also an educational establishment delivering Further and Higher Education courses. With Children's and Youth Theatre membership schemes for 5 – 21 year olds and an ongoing programme of outreach projects working with some of the hardest to reach communities, Chickenshed truly represents 'Theatre Changing Lives'. "
Q: How did you first hear about Xander, and what attracted you to work with them?
"I was introduced to Xander by Growing Happy who we have partnered with previously. I was excited to work with Xander because they were interested in long term development of inclusive practice within workforces rather than a one off 'box tick'."
Q: Tell us about the project, and what the Xander associates were responsible for? What was the process like?
"Our Xander team (Cocoon) project was to unpick our social enterprise offer as trainers and help us understand its potential, barriers, competitors and opportunities.
Cocoon set about developing two core documents to help tackle some of the issues Chickenshed was facing. A 'Market Research Report' and a 'Brand Analysis Report' were created to help Chickenshed develop fundamental frameworks of a more competitive and sustainable business model. By investigating some of the varying marketing strategies other players in the industry were adopting, Cocoon were able to focus on which social media platforms would be most beneficial to enhance and what approaches Chickenshed should use to increase engagement between the content on these platforms and its viewers. They were able to identify various areas of Chickenshed's organisation that needed to improve in terms of efficiency and effectiveness. An example of this was increasing the accessibility of their content by providing suggestions on how to make chickenshed's website easier to navigate and to improve the overall experience of visitors on the website and other social media platforms."
Q: What were the key takeaways from the project for you?
"Lots of really interesting observations and data about our place within the market and possible ways forward to develop a robust business case for the CPD training sector of our work. There were good direct outcomes around marketing and social media. Through the process it made us evaluate our own approach in a positive way."
Q: How do you envisage the future of Chickenshed? What are your goals for the next few years?
"I believe Chickenshed is ideally placed to bring its 40 years experience of inclusive practice into different sectors and spaces, which will allow the voices we champion to have a practical and visible outcome."
Q: What can people or businesses do to help Chickenshed?
"We have a variety of corporate partner packages that can offer different partnership opportunities. Fund raising is always a priority for us but in the last 5 years we have developed more creative partnerships that are aimed at a more two way process rather than purely 'charitable' giving."
On behalf of team 'Cocoon' and Xander Talent, I would like to thank Dave and everyone at Chickenshed for the opportunity to work with their organisation. I encourage anybody and everybody to visit their website and YouTube channel to find out more information on the great work that Chickenshed do. After some dazzling recent spectacles, including a performance at the Team GB Homecoming Event after this year's Tokyo Olympics, I am extremely excited to see what the future holds for this brilliant organisation.