How Xander gave me the opportunity to pick up the pieces
24 Oct, 2022
5 minutes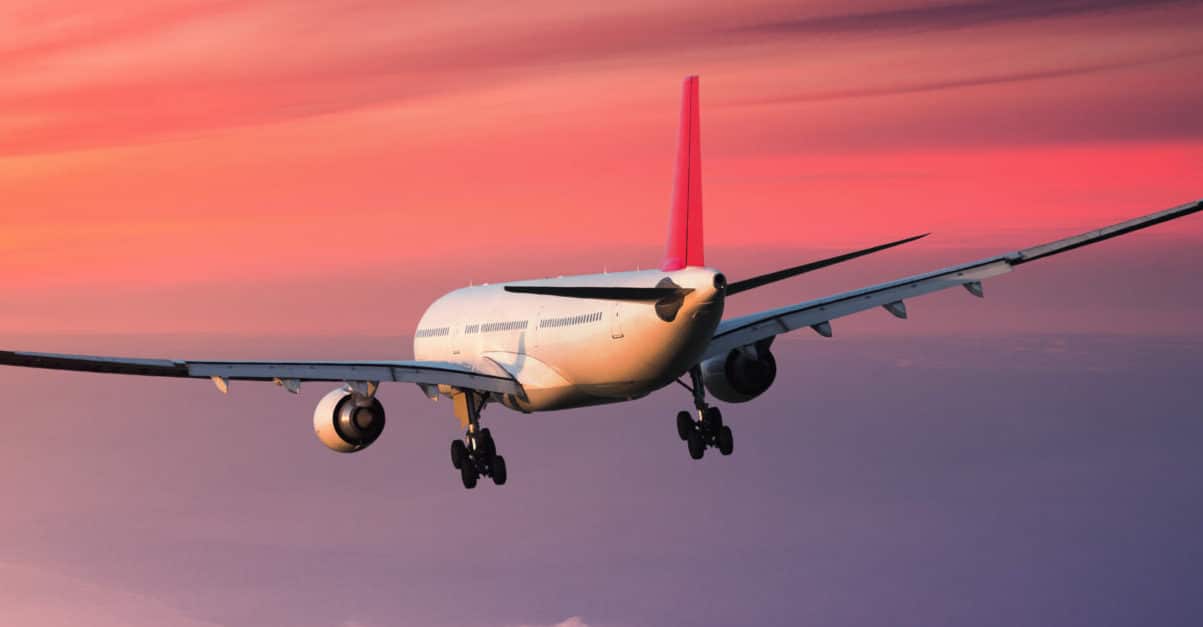 Tom has had a rollercoaster of a time the past few years. From the highs of landing his dream job to the lows of redundancy due to Covid. He has had a tough time, but with the help of Xander has managed to put the pieces together again.
Flying high
Rewind to the summer of 2019. I was on a turn around in Sevilla operating as a co-pilot for low-cost carrier Ryanair. I refreshed my emails. Still nothing. But then it was there! The result of my final assessment at British Airways. I had done it, I had got the job, I was going to be a British Airways pilot and I knew that was going to be me until mandatory retirement aged 65, another 37 years. I knew the hard work would continue but I would soon be welcoming a good salary, a fantastic pension, great travel benefits and private health care; the list goes on. On top of this, I would finally be able to get my first mortgage. Now all I had to do was sit in a hold pool and await to be notified of my start date. It soon became December 2019, and I received a call saying I was to start in March 2020, gladly signaling an end to the 17-month journey from my initial application.
Pandemic
On the 16th March 2020, I started my new job. Exactly 1 week later the nation plunged into lockdown, and although I did not know it at the time, I had served my last day at British Airways. A dragged-out redundancy process followed which resulted in the 250 most junior pilots being let go. Luckily, prior to flying I had completed a master's degree in engineering and had worked in the automotive industry for 10 months. This left me in good stead, although I knew I would likely be taking a graduate role 5 years post-graduation. I drew on what I had most enjoyed most and the aspect that stood out to me was analysing data. I browsed jobs for hours, days, months and, like many graduates, was drawn into a vicious cycle of applying for entry level roles that always required experience in SQL, Tableau and Python. I was back into the post graduate worm hole of needing experience, but unable to get experience.
New beginnings
In my constant search to find a job I wanted to do for years, not months, I was lucky to stumble across Xander's advert on LinkedIn. I sent off my application, and then completed the subsequent application steps as and when they came. My interview came the day after I had finished my 2nd day working on the NHS Covid phoneline. My interview with Xander was my second in 145 applications since being made redundant. It was refreshing for an employer to finally see value in transferable skills from a very different role. The Xander team truly believe that given the correct attitude and aptitude, anyone can learn, adapt and succeed. I was over the moon! I was again thrown into the limbo of a successful offer but no concrete start date, and with the new year coronavirus lockdown looming, I was sceptical that my training would begin as early as promised or worse, fall through. The Xander team were always quick to respond to my enquiries, friendly and reassured me the course would go ahead as planned. On the 16th January I started training, just shy of a year of being made redundant. It felt fantastic to re-engage myself and dust off skills from my previous life such as report writing, delivering presentations, and doing individual and group project work.
The 8-week training course
included Excel, Power BI, SQL, Tableau, Python and R. I really enjoyed it and whilst have little or no previous experience in these packages, I was able to apply skills I had picked up in the past using similar packages such as Matlab and Mclaren's ATLAS. The course ran incredibly smoothly and was very well set out. Now 2 weeks post training and despite the state of the global economy the job prospects look promising. I am really looking forward to the next 2 years with Xander. There is a great group dynamic and despite remote working there is a conscious effort to provide social experiences such as quizzes and Friday afternoon events. I cannot wait to meet everybody in person. Whether you have come from a completely different background, but have the enthusiasm to learn, or lack the specific skills or experience needed to be considered for most junior roles, Xander Talent can provide the ideal foundation for a career in data analytics. A fresh start.