How to create diverse teams in a STEM environment
01 Mar, 2023
5 minutes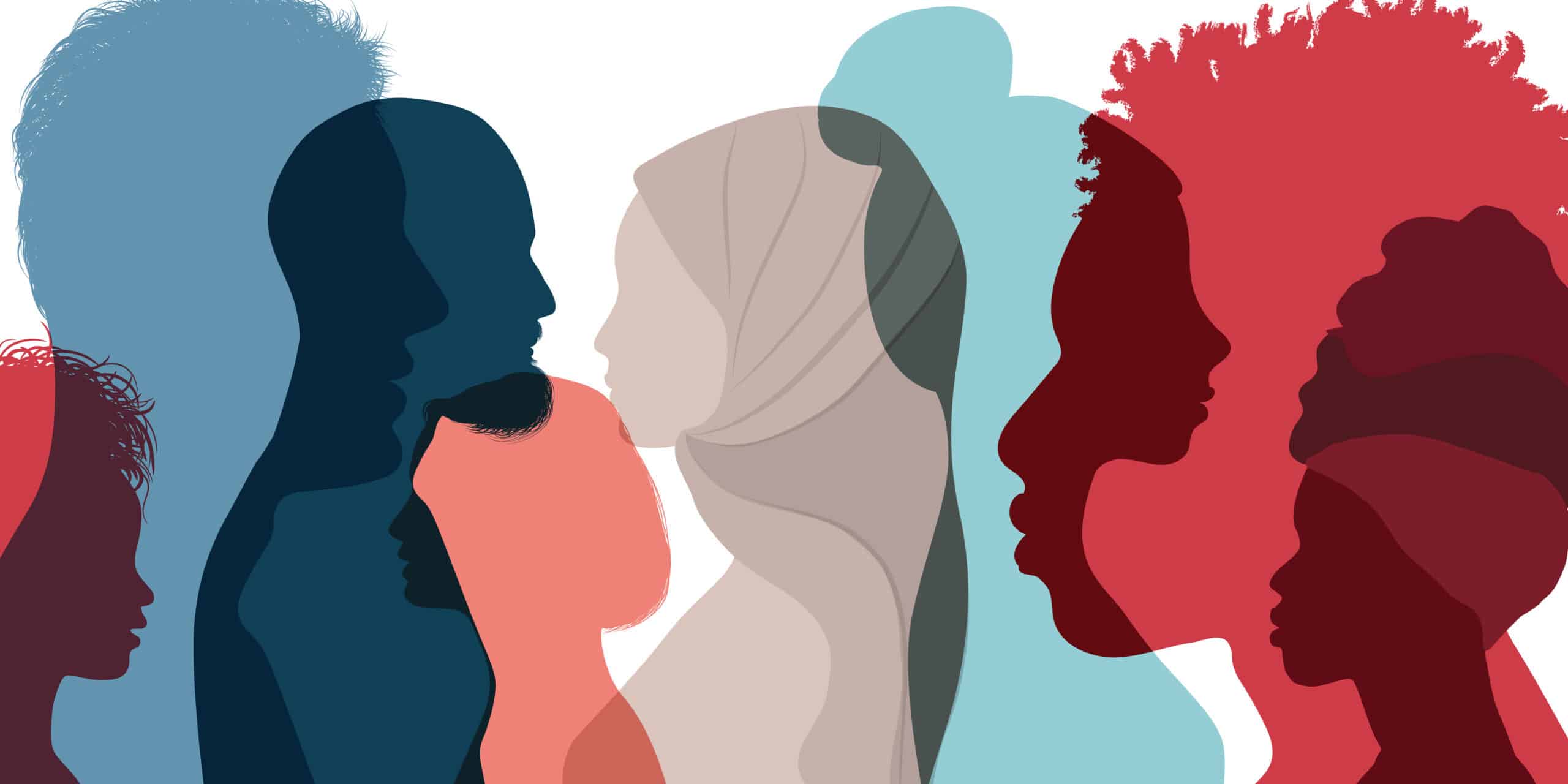 The conversation about diversity isn't going anywhere.
As with many areas within STEM, much of the conversation around diversity in data is focused on the representation of marginalised groups, such as Women, individuals from BAME backgrounds, and people with physical and neurodiversity's.
However, the last decade has seen plenty of progress. Things are improving, but with the setbacks caused by the Covid-19 pandemic, there's still plenty of work to be done.
The Gender Divide
While there have been significant efforts to improve gender balance in various STEM sectors, a recent survey found that female professionals in the Data & Analytics industry is at 28% - down from 30% the previous year.
The Data Science industry also saw in 8% decrease, whilst the Data and Technology industry saw no change from the previous year.
However, further evidence suggests the future of the industry is moving towards greater gender parity, with 34% of those in their first Data & Analytics role are women.
The Ethnicity Divide
According to the same report, 73% of Data and Analytics professionals are Caucasian.
However, with 43% of those who are in their first role in Data Analytics not being from a white background, there's a suggestion that the industry is set to diversify further over the coming years.
It's positive sign to the future, but several UK STEM industries has some work to do when it comes to growing the employment prospects for diverse individuals.
But why is it important? And how can businesses make a difference?
Diversity is critical to excellence
Problem-solving is most effective in a group where diversity of the team becomes the key to excellence. When attacking complex and difficult problems progress often results from diverse perspectives of viewing the problem differently, not just 'being smart'. Therefore, the diversity of the team matters more than individual ability.
Increased diversity increases talent
People are not born with innate knowledge of the STEM sector. Adept knowledge and knowledge sharing requires exceptional mentors, teachers, teammates and colleagues. This is not mutually exclusive to specific demographics or individual identity. Therefore, the lack of diverse STEM employees reduces the talent pool available to a business, reducing innovation and excellence.
Enhancing diversity improves economic growth
Having a limited talent pool to pick from reduces the quality and efficiency of the output of an organisation. Underrepresenting marginalised groups will challenge how productive and successful an organisation will be. Without improving the diversity of this sector the overall economic growth, globally and domestically, will be negatively affected.
Real change requires real action
There are myriad reasons for why diverse individuals are not entering the STEM sector, with many of these being not in the person's control. However, to access diverse STEM talent that will make a difference to your organisation is in your control.
We've drawn up FIVE ways STEM businesses can drive diversity in their workforce.
Diversify your hiring practices
Conduct diversity training for all employees
Ensure diverse leadership
Share success stories
Create an empowering and safe environment

Diversify your hiring practices
Diversifying your recruitment strategy ensures diverse talent can access your organisation. Hiring a demographically diverse workforce can help an organisation realise its full potential. Ensure your job advertisements speak to a broad range of candidates with accessibility requirements enabled. Additionally, promote job advertisements in diverse spaces focused on specific marginalised groups. Finally, encourage diverse employees to refer their connections to apply for roles in your organisation.
Conduct diversity training for all employees
It is important to train all your employees in diversity and inclusion. Although it may be important for your organisation, you need to ensure your workforce also finds this an important issue. Ensure that internal biases are discussed frequently with your employees, especially during your hiring process.
Bias such as affinity, gender, confirmation and halo can negatively effect diversity even if you already have a diverse hiring department. Consistent training of inclusion and diversity is required to ensure diverse candidates reach your organisation fairly.
Ensure diverse leadership
Including diverse leadership throughout your organisation is an important factor in improving your diversity long-term. Having those with lived experience of being a member of a marginalised group can provide important insights across the organisation and hiring process. Prioritising a diverse leadership team also provides role models for those aspiring to rise in the organisation.
Share success stories
Sharing success stories allows those who view your organisation, internally and externally, to see how your diverse workforce is performing. This provides role models and examples of how your organisation treats diverse talent. These posts can be shared through social media platforms or events to demonstrate to the market that your organisation cares and invests in diversity while also demonstrating organisational achievement.
Create an empowering & safe environment
Creating a safe environment for future employees to engage and explore is key. The ideal environment should feel open, welcoming, non-judgmental, and create a sense of belonging.
Promoting your diversity agenda on applications and your website is just the start. Diverse individuals bring diverse needs. Consider making adjustments for your employees, such as prayer rooms, free period products to menstrual leave for female employees and producing training materials that caters for people with hearing and sight disabilities are just some of the ways you can empower diverse individuals in the workplace.