"I have come to appreciate the stories of my people and the women from my tribe."
08 Dec, 2022
5 minutes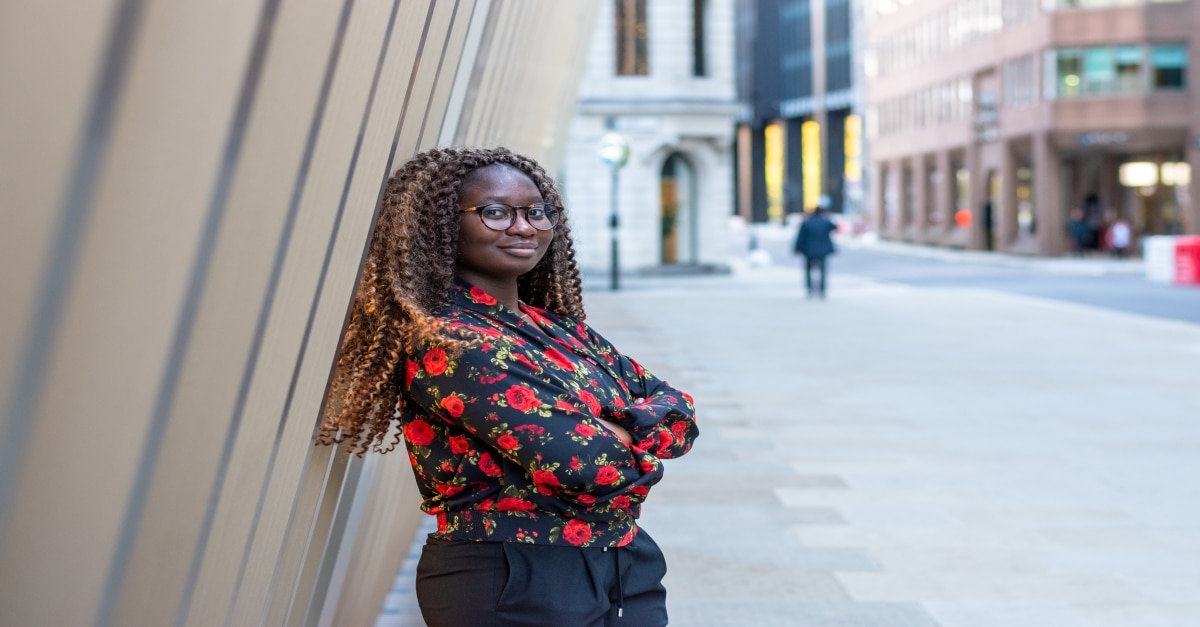 People of Xander: Ọrẹolúwa Ogunkola
Xander Associate Ore is proud of her background and her heritage. She is from a family of educators with a rich history of language.⁠
Or
- like iron
Ore
⁠ ⁠
E
- like the beginning of
Egg
⁠ ⁠
O
- sounds like
Oh
⁠
LU -
sounds like
Loo
⁠
WA -
like the beginning of
Whack
⁠ ⁠
Meaning Gift of God. ⁠ ⁠ ⁠
I come from the Yorùbá tribe of Nigeria. The local language spoken is Yoruba, and while I could understand Yoruba when spoken to me, I could not speak it when I was younger. It wasn't considered a necessity as my grandparents and those around me could understand English. Growing up, I was fascinated with languages and decided that I was going to learn to speak Yoruba through watching movies and copying it (even if the intonation wasn't perfect). ⁠ ⁠⁠ I believe the Yoruba language is very expressive and that's one major thing I love about it. It's a very tonal language and I believe anyone who has an ear for music would love to speak Yoruba. The meaning and pronunciations of words are largely influenced by tonal marks, so we have words like this that are spelt the same but mean different things and are pronounced differently Ogùn: (Medicine) Ògùn: (Charm) Ogun: (War) Ògùn: (State) Ògún: (God of iron) Ógun: (Stab) Ogún: (Twenty) Òógùn: (Sweat) Ogún: (Property). ⁠
Growing Up
Growing up in Nigeria and having the opportunity to explore the world, I have come to appreciate the stories of my people, most especially the women from my tribe. I am part of the Egba tribe which is a subgroup of the Yoruba people. We are majorly found in Ogun state, Nigeria and our capital is Abẹokuta which loosely translates to "the underneath of the rock". The name is derived from Olumo rock which offered the Egbas a place of refuge during attacks from intruders. One of such stories was the Abeokuta Women's Revolt also known as the Egba Women's Tax Riot in the late 1940's. It was a resistance movement against the unfair taxation by the Nigerian colonial government. They argued that they weren't granted representation in local government they shouldn't be required to pay taxes separate from men. As a result of their protests, four women received seats on the local council and taxation of women was ended. This accomplishment was led by Funmilayo Ransome-Kuti who was Nigeria's first female Nigerian political activist. I pride myself in the rich history of the people I descend from.
Thanks to a take-home project given to me in secondary school to draw my family tree, I discovered that I come from a line of educators. My maternal great-grandfather was a catechist, his daughter, my grandmother, was a teacher and her daughter, my mother, is a teacher which is quite interesting because many people where I come from cannot boast of being educated back to the 4th generation. Being raised by teachers, I have come to appreciate being able to acquire knowledge and pass it on. Reading and learning is fun, and I grew up reading encyclopedias for fun so I know quite a bit about a wide subject matter. I love to share knowledge and I hope by sharing my story you can catch a glimpse of my rich culture and people.