Working re-invented: How COVID-19 has changed how we work
10 Feb, 2023
5 minutes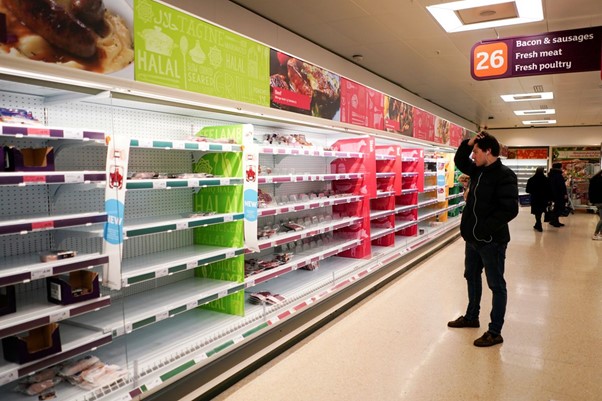 Covid-19 took the world by surprise and affected the work culture all over the world. The social distancing and lockdown measures forced companies to find ways to keep their employees working and the business running as usual. Initially, similar to other companies Xander academy too introduced remote training sessions for their Associates. Though this was a bit weird for the regular office goers soon it became part of their life.

Operation Hybrid It didn't take much time for people to get used to the half-a-minute commute to work, from their bed to their desk, probably in their pajamas, sitting in front of a screen. Let's not forget the 'Can everyone hear me?' conversation that takes up a good ten minutes of every meeting. There's also the other side of the spectrum, where people at work spend most of their time and money commuting to work. However, the element of human interaction does seem to be working some kind of magic, making people more productive and responsive.
Office vs Remote: The Showdown Although work from home was introduced as a temporary step, soon with the spreading pandemic, any hope of returning to the office kept getting bleaker. We cannot deny the fact that working from home has its positive aspects like cutting down on travel expenses and avoiding the busy London commute. But it also has its own set of undesirable effects, especially concerning the level of productivity and mental health of the employees. We cannot disregard the fact that working remotely can sometimes make it difficult to collaborate with one's team. And there is a possibility of the meetings turning one-sided and no two-way discussion happening. Because in case of a face-to-face meeting it's easier to get instant feedback and also have an efficient discussion. This stands true even when we consider training sessions at the workplace. When we consider the second group of trainees at the Xander Academy, they faced the brunt of attending their whole training virtually. It, unfortunately, led to an unfavorable impact on their placements and morale. Since there was no face-to-face interaction, it hampered team building and effective two-way communication. Especially, in the case of team projects, being surrounded by your team and colleagues is known to boost employees' motivation and productivity.
Since lockdown has eased, just under one third (30%) have experienced a change to their working arrangements, with only a small increase in the numbers working outside of their home (to 4 individuals).[/caption] Studies showcase that working from home has had a colossal impression on the mental health and productivity of people. Nearly 55% of working class reported that they do not find any visible change in their productivity, pre and post hybrid working. However, a proportion of 38% experienced a negative impact of lockdown and another 45% reported missing the social interaction they were accustomed to while working from the office. In some fields and jobs, like IT or single person jobs, where employees can perform regardless, people working remotely might be more suitable. Fortunately, by the time the 4th group of trainees joined the Xander Academy, hybrid working had become a norm in the market. This benefitted both the Associates as well as the company. Considering the trainees have to come to the office twice a week, it provides them with an experience of working at the office.
Hear Xander Associates Ben Hughes and Ben Woolford as they discuss the working from home debate further in our feature length podcast Remote Rewired. An optimal way to conduct training and define work practices sustainably may be through feasibly structuring virtual and in-person days throughout the week. Another positive aspect from Xander's, or any instructor's perspective, is getting a better understanding of the skills and personalities of each trainee. It helped the academy to model the training to better cater to each trainee's specialisms. The trainees benefitted from the crucial feedback, and review that focused on areas to improve upon. This is a very relevant experience considering that this might become a norm for training and workshops in the future of work culture.
https://twitter.com/MalwareTechBlog/status/1522791732559028224
What's Next? There has been a 40% increase in the number of people working from home in spite of a slow rate of adoption. Research suggests that the pandemic has unlocked the latent demand for a permanent hybrid working arrangement (Hobbs, A., 2021). Despite the hurdles that Covid and the subsequent lockdowns produced, Xander was fortunate to have a successful training session conducted. It was a resourceful measure to conduct pieces of training on virtual and in-person days throughout the week. The whole "new" system in place brings in a different set of experiences for each one of us. It's interesting to see the varied experiences associates had at Xander Academy. Companies need to analyse the pros and cons before opting for any particular kind of work culture. There needs to be consideration of the impact hybrid working has had on both the productivity as well mental health of their employees. It always has a better outcome when the solution to a problem is a win-win for all the stakeholders involved.