"Python is like doing puzzles. You know the answer. You just need to get there."
25 May, 2023
5 minutes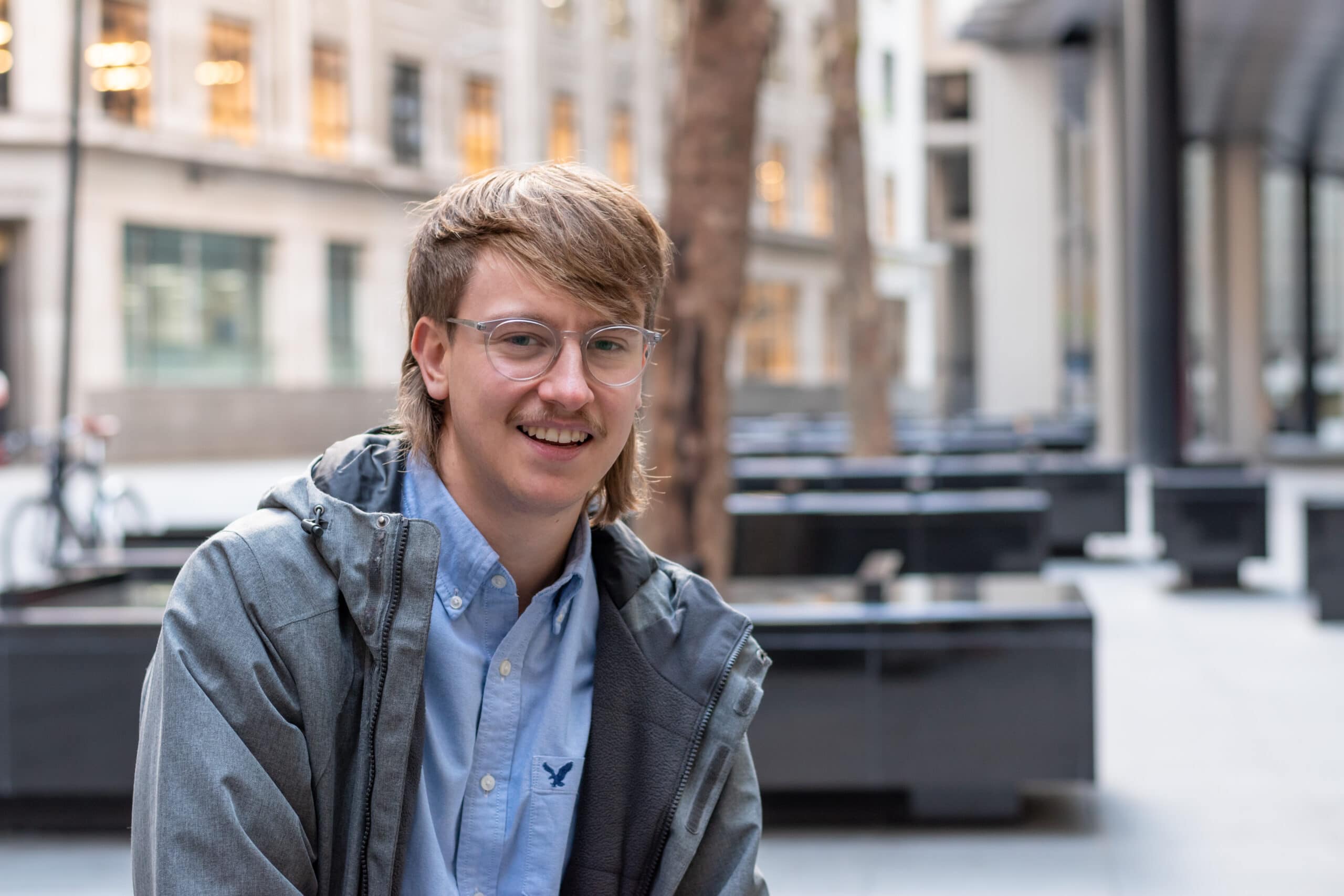 After nearly a decade working as a croupier in a casino, Tom decided that he wanted a change of career and pursue his passion for data. The recent pandemic and temporary closing of the casino gave him the chance to up-skill further.
Hailing from Bromley, in Southeast London, Tom feels there's no better city in the world: "London is an incredibly multicultural. It has people from all corners of the globe . That's one of its best assets.
You can go anywhere, and you can meet someone from a totally different background to you. You can do anything in this city, you can go anywhere. Your options are limitless. So personally, I think it is one of the best cities in the world."
Tom is also a Crystal Palace season ticket holder, and has followed his beloved Eagles all over the country.
"I think I was about one when I went to my first game. My dad carried me under his arm (or at least that's what he says). It was Crystal Palace v Stoke. Obviously, I don't remember it. As a Palace fan, I've seen some absolute horror shows over the years, but the good games make up for it."
Before Xander, Tom's previous job was as a Croupier for popular casino in the heart of Soho.
"I spent several years working in Casinos. I was a dealer who dealt every game... I was there for almost 9 years."
Being a dealer has taught him how to deal with difficult people and to be resilient.
"You'd get situations where the customer will be your best friend, the nicest person you've ever met. Then, within a second that person is screaming abuse at you. And then a second later, you're best friends again. It was very odd at points. You'd learn to deal with situations like that. It's not something you can really teach. It's something you just have to kind of adapt to."
After nine years, Tom was approaching his 30s, and felt it was time to do something else.
"I often asked "What I would do if I had time to retrain? Then the pandemic started and suddenly I had a lot of time on my hands."
"Then I discovered a course in Python, and the penny dropped. It felt like a puzzle, you had all the pieces and knew what the end goal was. You just needed to figure how to get there."
Tom knew by now this was something he wanted to pursue as a career but felt that his age and educational background meant he didn't meet the conventional requirements for corporate roles.
He just needed a chance.
Tom found Xander, and we helped him to further his passion and gain new skills.
"I'm really enjoying my time here in all honesty. Where I was before, I spent such a long time somewhere that I didn't feel valued. I didn't really care about my job. Now though, I feel like I'm learning every day. It's something that I personally find really fulfilling."
"I don't spend my time watching the clock tick down, I don't dread going to work anymore."
He has since joined a world leading multinational financial services and asset management client, utilising data warehouses to transform data and provide reporting to the wider business departments and external clients.
God speed, Tom.